Southern California Personal Injury Attorneys:
Attorney Profiles
The personal injury attorneys at Curd, Galindo & Smith are committed to providing high-quality personal and professional representation to our clients in their auto accident, motorcycle, bicycle, and pedestrian cases. Our lawyers, investigators, paralegals and staff come to the table with a variety of experiences and personalities, all instrumental in creating a synergistic law practice-client experience. Our personal injury legal team is committed to delivering only the best service to our clients in the Southern California area including Los Angeles, Orange County and beyond. The Southern California personal injury team at Curd, Galindo & Smith loves the work we do and we pride ourselves on the level of personal service and advocacy we provide to our awesome clients.
The Partners

Attorney Joseph D. Curd graduated cum laude from the University of Southern California in 1981 with a degree in philosophy. In 1984, he graduated cum laude from the University of Santa Clara with the degree of Doctorate of Jurisprudence. He was also an extern for the Honorable Robert F. Peckham, Chief Justice of the United States District Court for the Northern District of California.
Mr. Curd is admitted to practice before the United States Court of Appeal, 9th District; the United States District Courts; and the California Supreme Court.
Mr. Curd has received the American Jurisprudence Award, and is a member of the State Bar of California.
---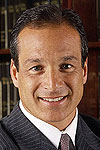 Attorney Alexis Galindo graduated from the University of Southern California with a Bachelor's Degree in real estate and finance in 1982. In 1985 he graduated from the University of Oklahoma College of Law. Mr. Galindo also attended the Oxford University, Queens College, Oxford, England on a fellowship for International Business Transactions. Mr. Galindo has been a California Real Estate Broker for over 25 years. Mr. Galindo, a member of the California State Bar since 1988, and is admitted to practice law in practice in California Supreme court, California Courts, United States District Courts and US Appeals Court.
Personal Injury Attorney – Accident Victims and injured individuals need an attorney who understands their predicament, financial hardship, and stress that a personal injury case causes; a lawyer who can guide them through the complicated process of a personal injury case. Alex Galindo is a dedicated Southern California personal injury attorney with a particular focus on serious auto accident, motorcycle, bicycle, and pedestrian cases. Alex recognized years ago that there was a serious need for personal injury lawyers who normal everyday people could trust.
Alex is passionate about helping his injured clients get back on their feet after an accident: emotionally, medically, and financially. Mr. Galindo has a case management style that achieves quick case resolution which enables his clients to get back to their lives and leave a traumatic event behind. When Alex takes control of a personal injury case, his clients are then able to focus on recovery, their work, their families, and leading as normal a day-to-day life as possible —not struggling with their legal case.
Mr. Galindo is married with three children. When Mr. Galindo is not working he's swimming, scuba diving, boxing and running.

Mr. Galindo is a member of the Million Dollar Advocate Forum. Established in 1993, the Million Dollar Advocates Forum is one of the most prestigious groups of trial lawyers in the United States. Its members have won million, multi-million and billion dollar cases.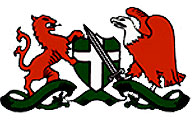 The American Board of Trial Advocates, known as ABOTA, is an invitation only organization of the finest lawyers and judges in America. ABOTA is an organization of attorneys representing both plaintiffs and defendants in civil cases. All of the attorneys who belong to ABOTA have earned great distinction at trial. ABOTA was created in 1958 to defend and preserve the rights granted to all Americans by the 7th Amendment to the Constitution, particularly the right to trial by jury. ABOTA also promotes professional education aimed at elevating standards of legal professionalism, integrity, honor and courtesy
---

Attorney Jeffrey Smith graduated Whittier College in 1987 with a bachelor's degree in political science. In 1990 he graduated from the Whittier College of Law with a Doctor of Jurisprudence. He was the associate Editor of the Whittier College of Law, Review Law.
Mr. Smith is married with two daughters. He enjoys swimming, playing water polo, scuba diving and traveling with his family.
Associations: Los Angeles County Bar Association, Long Beach Bar Association, American Trial Lawyer's Association, Consumer Attorneys of California, Consumer Attorneys of Los Angeles.
---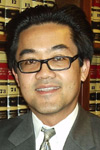 Attorney Richard Wynn Richard Wynn began his career in 1988 working for a fortune 500 company at Transamerica Insurance Group while he earned dual Bachelor of Art Degrees in Finance and Accounting from California State University of Fullerton. After gaining the knowledge of the complexities of the insurance business and dealing with numerous attorneys with respect to claims management, he attended Western State University School of law and earned a Juris Doctor Degree.
Mr. Wynn's style, personality, experience and advocacy has earned him a reputation for being one of the finest attorneys in Southern California. Mr. Wynn prides himself on aggressive representation with compassion for his clients' cases, which separates his clients from the thousands of cases the courts routinely handle. Armed with the knowledge, experience and great advocacy skill, Mr. Wynn is accustomed to taking on the system and achieving the best results for his clients.
Richard Wynn has been admitted to practice law in all California State Court as well as in the Central and Northern Districts of United States District Court.